Herman Tenzler (1844-1925)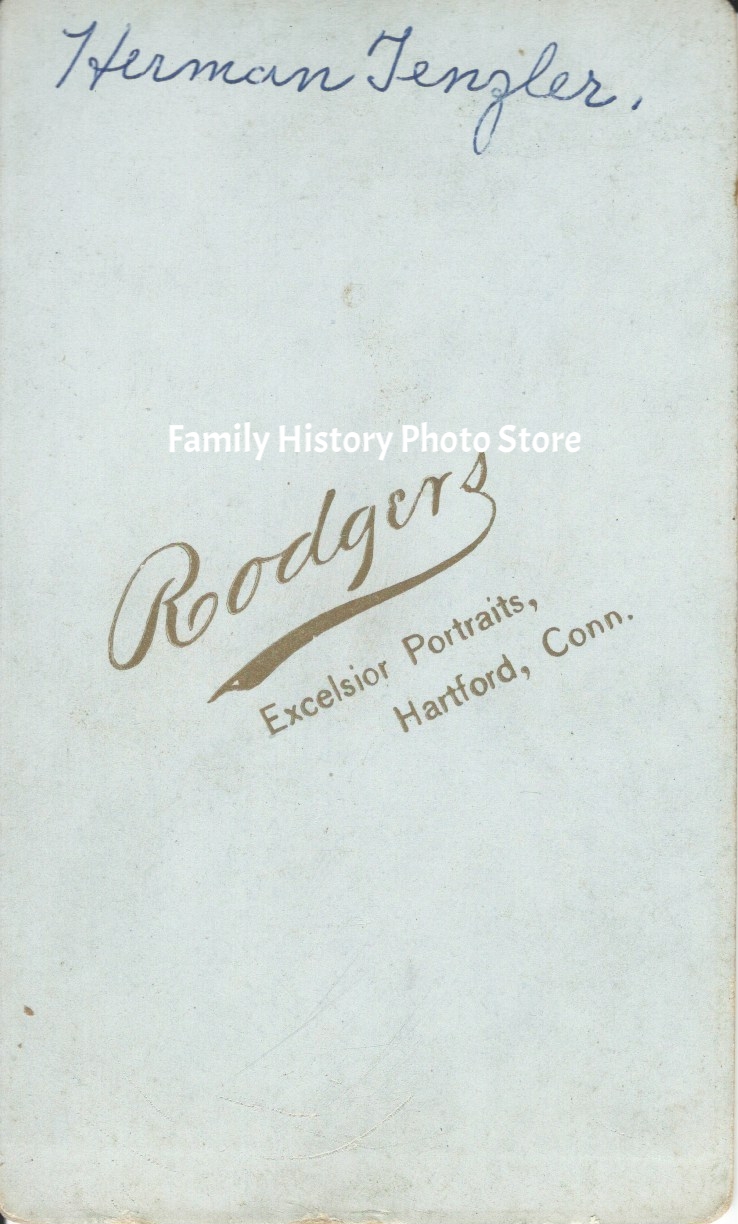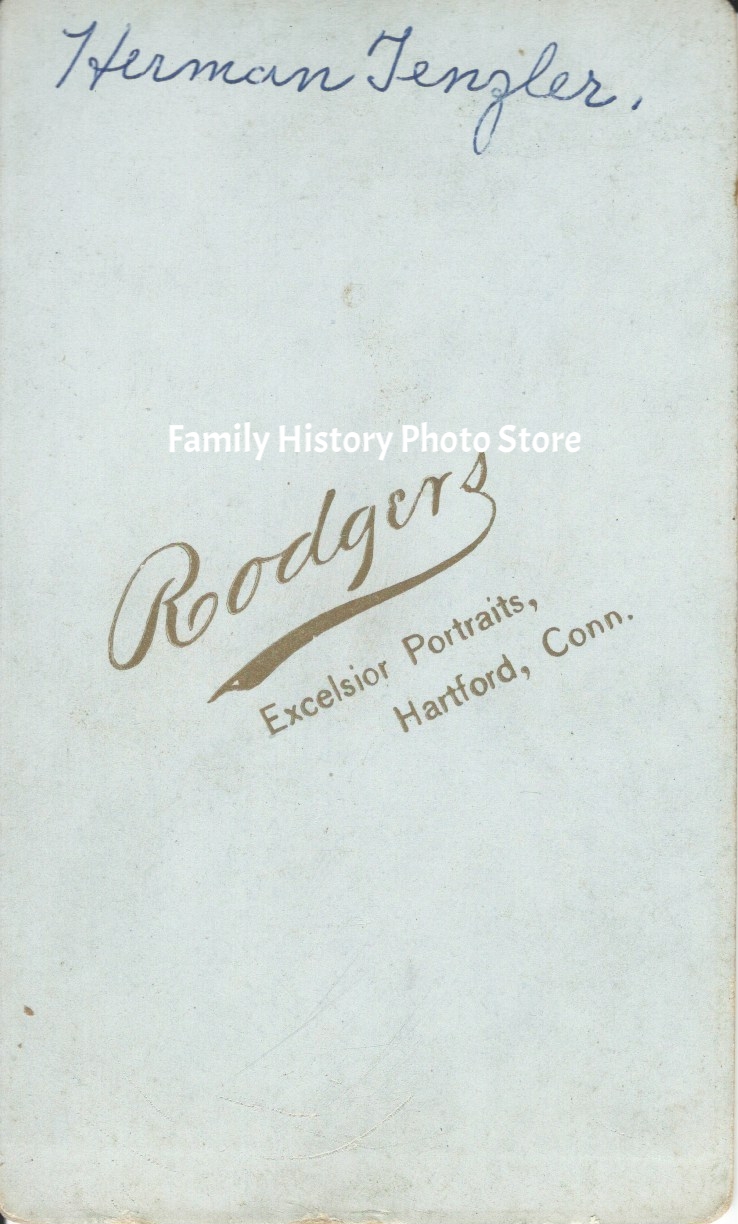 Herman Tenzler (1844-1925)
Find Original Photographs of Your Ancestors!
Comparing the information given on the photograph with public documents, it is proposed that this is a photograph of:
Herman Tenzler
(Jul 1844 - 1925)
Spouse
Anna 'Annie' Tenzler
(Oct 1850 - 1914)
Children
Clara A Tenzler Sloan
(1873 - 1931)
William Edward Stenzler
(24 Dec 1874 - ?)
Approximate size: 2 1/2"w x 4 1/4"h
See scans for condition of photo.
All photos are sold in original condition as purchased by FHPS and are not altered in any way.