Nina Lulu (Elston) Monroe (1875-?)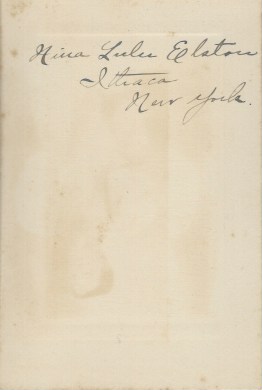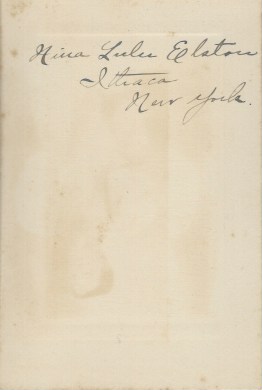 Nina Lulu (Elston) Monroe (1875-?)
Find Original Photographs of Your Ancestors!
Comparing the information given on the photograph with public documents, it is proposed that this is a photograph of:
Nina Lulu Elston Monroe
(1875 - ?)
Parents
Judson Adoniram Elston
(26 Jun 1851 - 25 Jan 1941)
May Ida Lawrence Elston
(May 1852)
Sibling
Judson Harry Elston
(24 Nov 1876 - ?)
Spouse
Benton S Monroe
(06 Feb 1873 - Dec 1968)
Approximate size: 5 1/4"w x 3 1/2"h
See scans for condition of photo.
All photos are sold in original condition as purchased by FHPS and are not altered in any way.